Shri Sudhirbhai I. Nanavati
VP Executive, GLS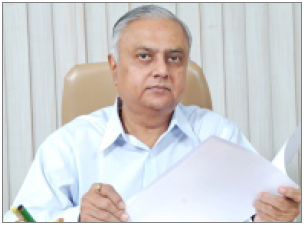 Gujarat Law Society has always aimed to be faster, higher and stronger. Right from the time of establishment of our professional and higher education institutes, the goal was clear – creating centers of education that take students to the pinnacles of learning.
N R Institute of Business Management can take pride in the fact that not only is it the first institute in Gujarat to have been entrusted with the honour of training 120 management aspirants by AICTE and Gujarat University, but it is also one of the few institutes that can claim to have provided all-round training to its students.
The Society is but a catalyst in this process. The collective efforts of the faculty and students will ensure that NRIBM maintains its edge even in the turbulent economic scenario that we are witnessing currently.
I heartily welcome the corporate fraternity to NRIBM's placement process and I am sure that with your support, NRIBM and its students will continue to scale newer heights.

Sudhir Nanavati
VP Executive, GLS
Devang Nanavati
Honorary Secratery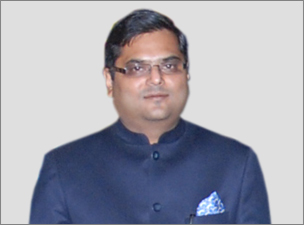 Knowledge and continuous learning is the mainstay amongst the best organizations of today. In keeping with this requirement, GLS MBA programmes imparts education that equips the future managers of tomorrow with learning, competencies and skills that set them apart.
It is with a lot of pride that I welcome all our corporate partners to the Placement Process at Gujarat Law Society's Management Programmes.
We have come a long way in terms of management education- from our flagship MBA programme at NR Institute if Business Management (NRIBM), to the new MBA programme under the aegis of GLS ICT (GLSICT MBA), and one of our most noteworthy initiatives, the Post Graduate Diploma in Management (PGDM).
At a time when India in general & Gujarat in particular, is achieving astronomical growth rates, it is imperative that management education touches both chords-global and local. I am proud to be able to claim that this task has been successfully accomplished by NRIBM & GLS ICT MBA. Not only do the stunning academic results in terms of topping the Gujarat Technological University, bare testimony to this achievement, but it is also borne out by the encouraging feedback of our previous recruiters & industry partners. Every student of NRIBM & GLSICT MBA is a shining example of how the best academic & para-academic practices can be used to the optimum to groom a management professional par excellence.
India is poised to lead the world with its "soft power" & the collective efforts if the director, faculty members & students at NRIBM & GLSICT MBA will surely go a long way in enhancing this soft power.
Once again, I welcome you to the placement process at GLS's MBA programmes & am confident that you will find the talent you are looking for.

Devang Nanavati
Honorary Secratery
Shri N.R. Shah
Exe. Director, GLS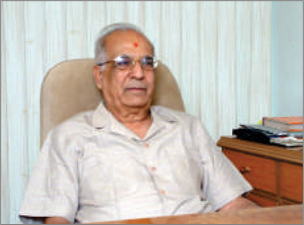 Excellence is doing something extra ordinarily well. We, at GLS MBA programmes, strive to do the same, to bring excellence in the field of education. The dynamic and constant changing business environment that we are facing today has made the task of grooming students for the corporate world all the more difficult.
However, the approach followed by The Institutes offering MBA programme at GLS is pro-active. Both; NRIBM & GLSICT-MBA together makes all the efforts to find out the demands of the corporate fraternity and then equip students with the skill sets as per the industry requirements.
I am confident that this pro-active approach, combined with the strong emphasis on academic discipline as well as overall personality development, is what makes the students from our institutes perform consistently better than their counter-parts.
At the beginning of this new placement season, I welcome recruiters and invite them to verify my claim – I am sure they will be more than satisfied with our students.

Prof N R Shah
Executive Director